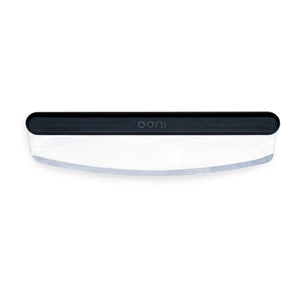 Cut whole pizzas in half with one quick move using the Ooni Pizza Cutter Rocker Blade. The ultra-sharp, stainless steel blade is 14 inches long and finished with a comfortable nylon handle.
Dimensions: 381 x 20 x 100mm
Weight: 590 grams
Material: Stainless Steel, Nylon
Hard to store due to size but I love using it.
The sleekest pizza cutter!
Works like a magic. Our crust's not flat anymore. It can slice your pizza but maintaining the puffiness of or your crust. Soft and crunchy! Thanks Oven Depot and Ooni.
Very functional and aesthetic.