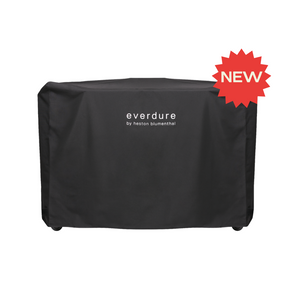 About
The ideal solution for safeguarding your HUB II.

Crafted from heavy–duty 425gsm UV–protected material and a waterproof lining, it will keep your grill dry and safe through all seasons.

Secure the cover with the additional velcro straps for added protection in windy weather.

The sleek black exterior blends perfectly with outdoor décor, preserving the look of your grill for years to come. Invest in this cover and enjoy the assurance that your grill is properly protected.
Features
Premium full length cover
Suitable for HUB™ & HUB II' Electric Ignition Charcoal Grill
Heavy duty 425gsm UV protected material
Waterproof lining
Velcro straps