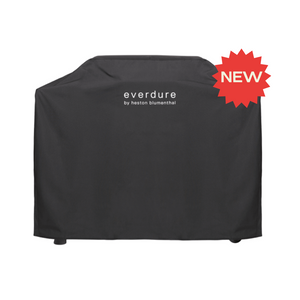 About
The best way to protect your FURNACE™ from the elements.

Crafted from robust, 425gsm UV protected material and a waterproof lining, it will keep your grill safe and dry throughout the seasons.

Secure the cover with the additional velcro straps for added protection in windy weather.

The sleek black colour will blend in seamlessly with your outdoor décor, keeping your FURNACE™ looking like new for years to come. Invest in this grill cover and enjoy the peace of mind that your grill is properly protected.
Features
Premium full length grill cover
Suitable for FURNACE™ gas grill
Heavy duty 425gsm UV protected material
Waterproof lining
Velcro straps